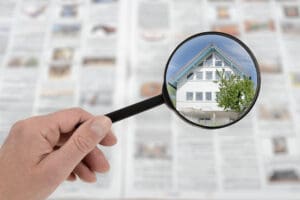 2020 was a big year for the real estate market. During the pandemic, many people purchased homes, taking advantage of the low mortgage rates. Sales of existing homes skyrocketed to a 14 year high as well. 
We may be halfway through 2021, but there are many real estate investment trends that are beginning to take shape. These trends will not only affect the rest of the year but flow into 2022 as well. 
This guide will go over some of the top real estate market trends for 2021 and how they affect the real estate market. 
Rethinking Suburban Development and Life
Families fleeing busy cities in favor of living in suburbia will fuel the demand for alternative housing. This includes manufactured housing and single-family units. 
As people's priorities changed during the past year and they spent more time at home, factors like leisure and culture will play a big role. People have seen how productive they can be working at home and want to create a sanctuary for themselves and their families. 
Living in suburban areas gives people more flexibility. Rent and housing prices are also cheaper in those areas when compared to big cities. Real estate investors will need to look at opportunities in remote areas, including smaller towns to appeal to home buyers. 
Lower Mortgage Rates for 2021
At the beginning of 2021, the mortgage rates were predicted to stay low for the year at around 3%. This is proving to be true, with the average interest rate at the beginning of July 2021 being around 3.15%. While mortgage rates are higher than they were last year, they're still historically low. 
While many countries have been lifting lockdown regulations and are coming out of the pandemic, there still is a bit of economic uncertainty. The economy is starting to get a foothold that it didn't have last year. While the uncertainty post-pandemic lingers, mortgage rates are predicted to stay around the 3% mark through the remainder of the year. 
Micro Flipping Is a Major Strategy
Real estate investors are exploring micro flipping. Micro flipping is when a real estate investor buys an undervalued home. After purchasing it, they make minor to no modifications to it before reselling it at a higher price. 
This method embraces the instantaneous strategies that the rest of the world enjoys. It requires very little effort on the part of a real estate investor. They're typically able to resell it to another buyer within a matter of days. 
This is a great strategy for real estate investors in 2021 because there is a huge demand for houses. They're able to make additional profit on the house because buyers are willing to pay more since supply is low. 
Within this aspect of trends for 2021, the rising prices of houses are another area investors can take advantage of. Investors can turn more of a profit because houses are priced higher and buyers will pay that amount. 
Low Inventory Is Your Friend
During 2020, there was a low inventory of available homes. This is continuing throughout 2021 and applies to both new and existing homes. Low inventory can be frustrating for buyers since there's not a lot of homes for them to choose from. 
This is another great opportunity for real estate investors. Once you find the perfect property at a low price, you can flip it. 
Since it's a seller's market, you'll have potential homebuyers trying to outbid each other to buy your house. You'll be able to pick from a wide array of offers, selecting the best one. 
Cash Is King for Real Estate Investors
Cash is vital when looking for homes to flip during a seller's market. This especially applies to micro flippers. When you're competing with other buyers for a low-priced property, having cash in hand will set you apart from everyone else. 
Virtual Real Estate Agent Services Are Growing
With the need for many services to be virtual for safety concerns, online real estate services rose to meet that need. Looking for available properties online has been the norm for many years. Now, there are online platforms that will buy and sell your property for you. 
You can explore third-party buyers who purchase your property, put it on the market, handle every aspect of the selling process, and charge you the same amount of commission a typical agent would charge. It's less hassle for you as an investor when you already have a lot on your plate. 
Real estate investors can also use a virtual agent to sell their properties. Don't worry about taking time out of your day.
They'll handle everything for you. You can also look into having mobile or online closings, whether you're purchasing or buying a home. 
People got used to the convenience of online services throughout the past year. These services will continue throughout 2021 and beyond. They'll make your life easier as a real estate investor. 
Big Cities Continue to Struggle
Like we talked about earlier, many people are leaving big cities to live in smaller communities or suburban areas. City residents were concerned about being able to social distance while living in dense areas. Major cities were faced with plummeting rent costs, struggling economies, and increasing vacancy rates. 
The vacancies in big cities aren't expected to be filled during 2021. Experts predict that most people will continue to stay in the suburbs and that'll be a primary location of new homebuilding. 
Lock in Real Estate Investment Properties This Year
While looking at the housing trends for 2021, there still is no better time to purchase real estate investment properties. Rental properties are scarce and they can bring in additional income for you. If you already have a rental property and need help managing it, look no further than Memphis Investment Properties. 
Contact our office today to hear more about the services offered by our company.